New Tutorials has arrived 😀 Enjoooy With SharkWeb ! Share it if u liked it ^^
How To Make A Realistic Fabric Textured Button
In this tutorial, you will learn how to make one of the recent resources that i provided you guys "the fabric textured social buttons" using Photoshop. If you have any questions about the production of this piece. Feel free to leave a comment below, and i will get back to you.
In this tutorial, I will show you the steps I took to Create a Crystallized Water Girl Figure with Disintegration Effect in Photoshop. I will introduce a few tricks with quickly combine texture with stock image to create great looking effect, plus a few lighting techniques to give your work a great finishing touch. Have a try!
In this tutorial I show you how to manipulate a microscope in to a Prototype mosquito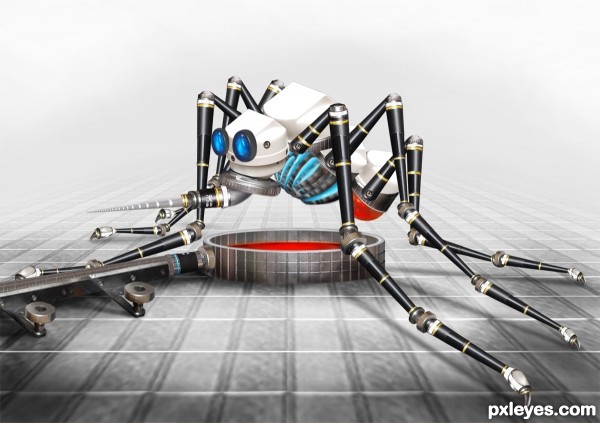 This is the first tutorial that I made, and it was not as easy as I imagined. It is easier to design the template itself rather than explains the process steps. But I want to share, share my knowledge while learning to be better.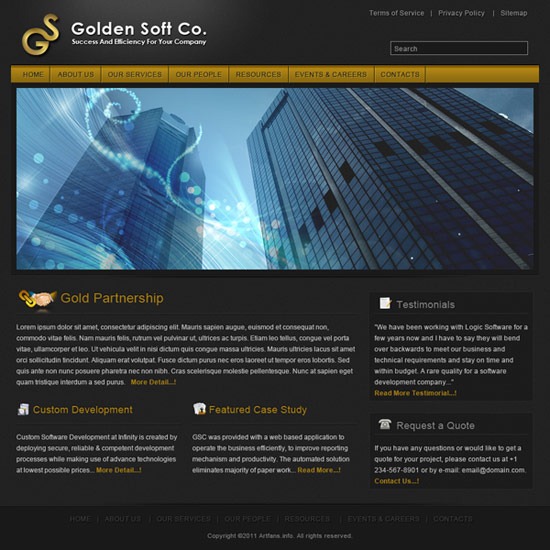 In this tutorial you will learn some simple tricks to create a cute icon for Valentine's Day. The icon consist of an envelope with a red heart shape inside. This icon is made from scratch so no need for stock images or other resources. You can resize it to any size without loosing the quality of the image because it is a vector icon. Hope you like it! Let's start!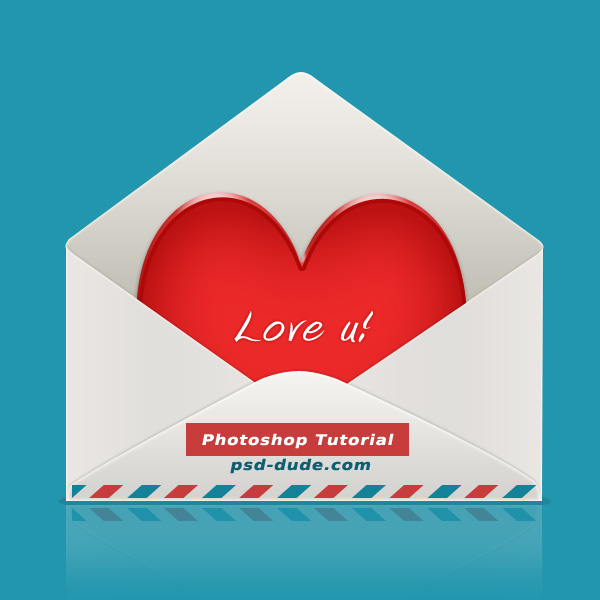 In this tutorial, I will show you the steps I took to create this Dark, Super-Natural Magic Figure with Fire Element in Photoshop. We will be revising the techniques shown in recent tutorials, including masking, vexel hair, and basic retouch skills. Have a try!
In this tutorial, I will show you the steps I took to create this Flowing Water Stream Metallic 3D Text Effect in Photoshop. The main focus of this tutorial is the combination of water stream brushset and warp tool, plus some texturing practices. Have a try!
Learn how to design an Apple iMac showcasing your work in Photoshop!
In this tutorial we will go through the process of making this typography poster called "Enigma" only using Adobe Photoshop. You will have a basic look into the 3D-Tool of Photoshop, how to texture and stylize your 3D Typography and how to make a shiny space background to create your own space-inspired text. This is my frist tutorial and I hope you guys will enjoy it!
In this web layout tutorial we'll be creating a clean, minimal website design. This design would be perfect for a photography website or similar creative professional. Follow along as we explore some simple techniques to perfect a beautiful minimal design.
In this tutorial you will master a multitude of powerful new features and techniques in Photoshop cs5 to create a striking fantasy photo-manipulation. This is an intermediate level tutorial, however beginners are encouraged to give it a try as well, because there is a lot that can be learned here.
Hallo once again and today we are going to create some interesting effects using a photo and wide range of brushes and texture as well. So the first thing we need is a photo. I've chosen this one, I really don't know why, but we have the photo now: http://www.sxc.hu/photo/1031935.
In this Tutorial I am going to show and guide you through all the steps meticulously to create a surreal night photo manipulation.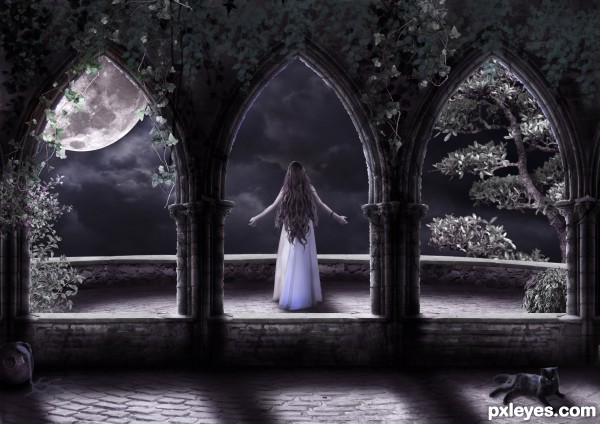 In this Photoshop web design tutorial, we're going to create a sleek business layout, which you can use for your projects or as inspiration for your business website.
This design tutorial will show you how to create a clean, professional, dark blog layout using Photoshop. This tutorial uses the 960 Grid System, which keeps the layout looking semantic and organised.
This tutorial will teach you how to achieve the Bokeh Effect in Photoshop, The Bokeh Effect is simply semi-opaque shapes (usually circles) over an image/on there own. In this tutorial we will be using a photograph of your typical forest, and improving it by adding this mystical effect we call Bokeh.
In this tutorial i will show you how easy is to create a consulting web layout. You can use this tutorial to create also a business web layout, a lawyer layout. The first thing is to create a new document with the following size 1000 width x 1200 height.
Today, I'm going to show you how to create a variety of light effects in Photoshop CS5 that can be applied to photography or illustration. Layered PSD file included. Let's get started!